Many industry watchers consider August 9, 1995 the day that spawned the Internet economy.
Netscape, a somewhat obscure developer of a Web browser called Navigator, issued its initial public offering at $28 per share.  Frothy investors enthralled by the promise of the Web bid the stock price up to as high as $75 on the initial day of trading, a near record for first-day gain.
Nine years later the equivalent success of Google's IPO validated the relevance and growth prospects of the Web search industry.  The company started as a research project by a couple of Stanford PhD students now sports a market cap of more than $200B.
At some future point in time will champions of marketing automation look back at August 2, 2012 with comparable reverence?
Yesterday marked the public debut of Eloqua, the recognized industry leader in marketing automation solutions.  The company's software is used by thousands of corporate marketers to run more effective, efficient and measurable lead generation and prospect cultivation campaigns.
Although the stock failed to spike like Netscape or Google, it began the trading day at the high end of its projected range and then rose more than six percent.  The offer raised $92M for the company.
Plus, Eloqua's private equity investors remained in demonstrating a belief that better days for the company (and the industry) lie ahead.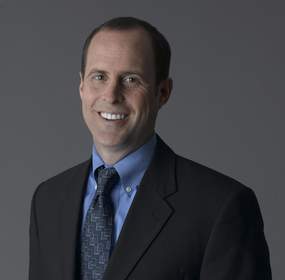 Successful financial events galvanize a community of entrepreneurs and investors.  The prospect of monetary return stimulates product development and innovation, and provides access to capital at acceptable valuations.
Moreover, customers may grow more eager to buy as they recognize that market adoption is accelerating.  No organization desires to be a laggard, especially when it comes to sales and marketing.
So as Eloqua CEO Joe Payne and his senior team rang the bell at NASDAQ yesterday they may have been doing more than announcing the company's stock debut.  It might have also been the sound of a market sector shedding its niche status.
Disclosure:  Strategic Communications Group (Strategic) is an Eloqua referral partner.  I'll be speaking at the company's North American user conference in November and recently launched a section on this blog entitled All About Experience.   Its content will focus on the issues, trends, topics and best practices to be discussed by speakers at the conference.
(Visited 9 times, 1 visits today)