Last month Playboy Magazine founder and Editor Hugh Hefner died at the age of 91.  The boisterous, arrogant and pajama wearing philanderer was a controversial figure.  In no way do I condone his lifestyle or the objectification published in his pages.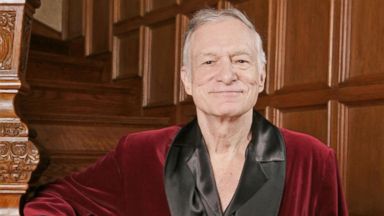 Yet, the Hef also represented a creative spirit, desire, drive and willingness to challenge the norm that should be studied and, in certain situations, embraced by business-to-business marketers.  Let's examine what was so sinfully right about Hugh Hefner.
Hef was an entrepreneur who understood the power of brand. At its height in the early 1970s, the magazine's circulation eclipsed seven million. Playboy expanded into a true global enterprise with interests in television, jazz festivals, book publishing and a chain of nightclubs.
Hef delivered a quality product that extended beyond the centerfold. Playboy commissioned articles from the world's most celebrated authors. He published excerpts from cherished works such as Alex Haley's Roots, and Bob Woodward and Carl Bernstein's All the President's Men.  Exclusive interviews with Muhammad Ali, Fidel Castro, Jimmy Carter and Steve Jobs appeared in its pages.
Hef championed and acted on important causes, even when his opinion was unpopular. In 1961, he assumed control of a group of Playboy clubs that refused members because of their race.
"We are outspoken foes of segregation and we are actively involved in the fight to see the end of all racial inequalities in our time," he said.
Hef recognized the importance of his personal reputation. Esquire magazine recognized him as the most famous magazine editor in the history of the world.
Hef had perspective and a zest for life. Too many of us live to work. It's misguided.  Hef told Time magazine in 1967, "I'm living a grown-up version of a boy's dream, turning life into a celebration."
As you plan and budget for the coming year, I encourage you to consider Hef's lessons.  By all means, keep it appropriate.  Find a way though to soar above what is simply expected.  It is only from an aspiration for greatness that we can truly make a difference – on the job and in life
(Visited 40 times, 1 visits today)