"Transformation begins with a sense of crisis or urgency."
That's what one-time IBM CEO Louis Gerstner explained to a group of Harvard Business School students in the early 2000s.  Gerstner was on campus to promote Who Says Elephants Can't Dance, his memoir about the reinvention he engineered at the world's largest technology company.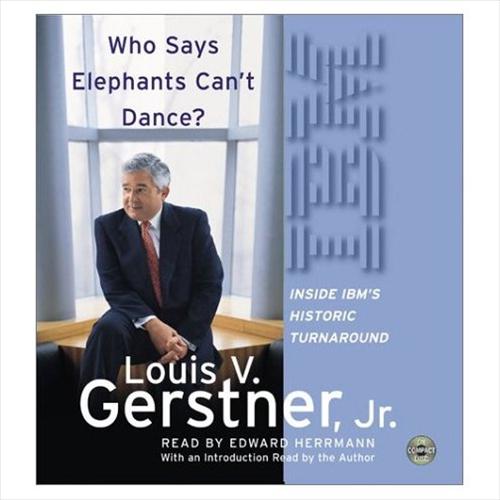 I recently pulled this book off my shelf and flipped through a couple of chapters.  IBM was bleeding when Gerstner stepped in.  Customer needs and how they procured technology products and services had changed.  The company was slow to adapt.  Losses mounted each quarter.
Is today's business-to-business marketer in similar straits?  Are we in a state of crisis?
That is a bit extreme.  Marketers have been resilient during the past few years and, as a result, have acquired new skills and responsibilities.  I hear about this every day when speaking with clients and prospects.
Yet, I do think a heightened level of urgency will serve us well.  My take is that marketers must continue to embrace three roles at their company:
Storyteller: In most instances, it is wise to cast aside white papers, marketing collateral and presentations for more engaging, timely and short form types of multi-media content.  These include blog posts, podcasts, infographics and trends analysis.  Customers want to educate themselves on their own terms — and quickly.
Big Data Guru: Through Web and content analytics, we can identify the relationship between engagement and demand.  Marketers are uniquely positioned to help their company make informed and intelligent decisions about sales pipeline and related investment.
Fearless Crusader: Change demands conviction. There is no way around it.  When sales, product or finance pushes back, we need to stand our ground.  What did you cut from your budget this year?  I suspect it may be the most innovative and unique approaches.  The programs with risk, but also the potential to make a big-time impact.