Anyone who has attended (or given) a keynote at an industry event or corporate conference knows the importance of the first 90 seconds.
The speaker has to quickly quiet the chatter, take ownership of the audience's attention and establish a theme for their remarks.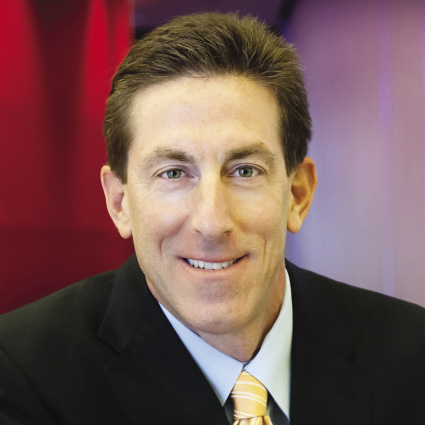 Polycom's Andy Miller looked the CEO part as he took the stage before more than 2,000 of the company's partners, sales execs and marketers.  Tall, athletic and stylish in a dark suit, Miller's opening at Team Polycom 2013 met all of the requisite keynote requirements.
He cordially welcomed attendees to Vancouver, British Columbia and, with hockey the passion of the land, Miller then borrowed from the great Wayne Gretzky.  Miller explained why innovation, creativity and growth requires a company to "anticipate the puck."
Following the trends, studying research reports and keeping tabs on competitors is an ineffective approach to strategy creation.  It's analogous to a team chasing the puck around the ring.  Regardless of how fast the players skate, they'll never get ahead.
Miller said the most successful hockey teams project where the puck will be based on tendencies.  Like Gretzky, their players always seem to be in the ideal spot on the ice at the opportune time.
It's the same way in business.  By anticipating the puck Polycom has put itself in a position of strength as customers scale up their spend on collaboration and conferencing solutions.
Miller's three-step approach is brilliant in its simplicity and impact:
Step 1:  Get Intimate with Customers and Partners to Predict Needs.  Polycom worked with Wainhouse Research to query nearly 5,000 of  customers.
In addition to assessing and defining future needs to guide investments in product development, Polycom built a unique and important connection with this key audience by including them in the process.
Step 2:  Articulate a Vision and Invest in Innovation.  Polycom's commitment to be a leader in cloud-based solutions, open standards and professional services has served as a rally point for employees.
Step 3:  Own Mindshare.  In 2012, the company hosted a "Strategy Day" for analysts, journalists and market influencers.  It generated a mountain of clips and a 100 percent analyst recommendation rating.
Polycom continues its focus on sales and marketing execution through lead generation and nurturing campaigns, as well as a content marketing and social media programs that support field sales enablement.
After two hours of commanding the room, Miller needed a big finish.  He turned to the 16th president of the United States for Inspiration.
"Things may come to those who wait, but only the things left by those who hustle."
Abraham Lincoln
Disclosure 1:  Polycom is a long-standing Strategic Communications Group (Strategic) client.  We work for the company's public sector field marketing group on a sales enablement campaign.
Disclosure 2:  On the company's invitation, I spoke at TEAM Polycom about the how content marketing and social media can help sales executives identify new leads and cultivate relationships with existing prospects.  Polycom paid for my travel to Vancouver and hotel expenses.